Valston is a general contracting company focused on the development, design and construction of student housing.
Experienced general contractor.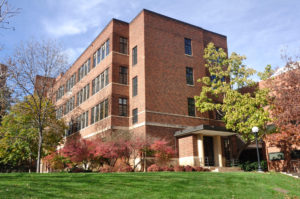 Valston is a full-service general contracting company dedicated to helping you construct your student housing project from start to finish.
The team at Valston is constructed of experienced industry experts who are licensed and focused on providing you full-service from start to finish when it comes to bringing your construction project to life.
We pride ourselves on the knowledge we've gained over the years developing, designing and constructing student housing projects. Whether you need an off-campus apartment or a classic on-campus dormitory, Valston understands what it takes to deliver facilities that are both profitable and have a sense of "home-feeling" for students.
The team at Valston has decades of experience in development, design & construction
At Valston, we have years of experience developing, designing and building student housing projects for clients. Our expertise enables Valston to be a trusted and valued partner from the project's conception to completion. 
Valston is efficient & accessible when it comes to the construction of your project
Valston is up to date on all design standards and latest building materials. We work diligently to stay on-top as one of the premiere general contractors for the development, design and construction of self-storage facilities, commercial buildings, hotels and multi-family housing.
Become our partner
Whether you need self-storage facilities, retail, multi-family, student housing, commercial or residential construction, the team at Valston is ready to get started!