Valston is a general construction contracting company focused on the development, design and construction of self-storage facilities, commercial buildings, student housing, hotels and multi-family housing. The team at Valston is constructed of experienced industry experts who are licensed and focused on providing you full-service from start to finish when it comes to bringing your construction project to life.
The team at Valston has decades of experience in development, design & build
At Valston, we have years of experience developing, designing and building boat and RV canopy projects for clients. Our expertise enables Valston to be a trusted and valued partner from the project's conception to completion.
When it comes to building facilities, Valston is your one-stop solution
For all commercial applications, Valston provides unbeatable service at each phase of your self-storage or commercial construction project. Valston is committed to providing you the design and construction services necessary to deliver lasting solutions for you.
General construction contracting
No matter if the project is new construction, renovation or remodeling, Valston has the experience to assist its clients with developing, designing and building of single and multi-story projects.
Self-storage
At Valston, we pride ourselves on offering industry-leading solutions for all of your single-story building solutions. Our one-story metal building unit design is flexible and secure and will solve all of your storage needs
Office
Valston is focused on designing and building the optimal office building for you and your needs.
Multi-family
Valston is focused on designing and building the optimal multi-family building for your construction project.
Retail
Look no further for a experienced and reliable contractor for the design and construction of your retail location. Valston offers retail construction that's durable and built for our client's needs.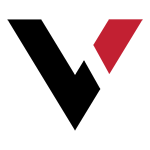 Student Housing
Valston is a full-service general contracting company dedicated to helping you construct your student housing project from start to finish.
Become our partner
Whether you need self-storage facilities, retail, multi-family, student housing, commercial or residential construction, the team at Valston is ready to get started!